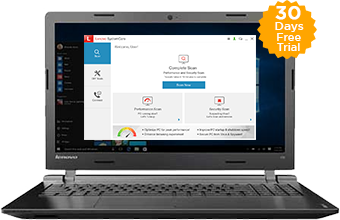 Lenovo systemcare
Here is what you will get:
All-round 1-click optimization for your PC.
Free SystemCare license with your Lenovo TechExperts subscription(Annual & Monthly) purchase.
Perfect automatic system monitoring to keep your PC performance optimized all time.
GET A FREE, 30-DAY TRIAL (No credit card required. No commitment).
Frequently Asked Questions
Who is Lenovo TechExperts?
Lenovo TechExperts is your one-stop support platform for servicing PC's, Smartphones, Networking devices, Printers, Scanners, Internet, Email and other popular software related issues. In short, we help you to get the most out of your technology investment.

What is the difference between PremiumCare and TechExperts?
PremiumCare covers hardware and software support for one Lenovo device and is a warranty that covers parts and Labor. TechExperts is brand agnostic, covering both Lenovo and non-Lenovo branded PCs, smartphones and smart home devices as listed under supported devices. TechExperts is not a warranty.

What are our supporting hours?
We are open from 8 AM to 8 PM on Eastern Standard Time on all 7 days.

What kind of devices do we supports?
We support all new and older devices such as PC's, Smartphones, Tablets, Printers, Routers, Streaming devices, SmartTVs, Gaming consoles(like Sony Playstations, Xbox etc), AR/VR, Smart Watches, Smart Displays and Voice Assistants. Please refer to the complete Devices Supported list for more details.

What can I expect from Lenovo TechExperts?
When you call Lenovo TechExperts, you will speak with an expert who will diagnose and fix your device problem. Using a safe and secure remote support technology, the expert will connect to your device remotely and troubleshoot issue. During this time, you can watch while our expert fixes issues on your device.

How do I buy Lenovo TechExperts Subscription?
You can buy subscription by calling our customer service desk at 855-271-3878.

How many times can I contact Lenovo TechExperts with an Unlimited Plan?
You can contact us until the padding on your fingers wears out. Engage us, day or night. 12/7 365 at 855-271-3877 or chat.

In which countries do we provide support?
We provide support for US and Canada customers at present.

How can I contact Tech support team directly?
You can reach tech support team directly on 855-271-3877.

What is Lenovo SystemCare?
Lenovo SystemCare is an automated toolkit which will reside on your PC and help you keep your PC performance optimized and scan for issues. You can know your subscription status and you can also get one-click access to tech support team from help session for any technical issues or support.

What is remote access and how secure it is?
With remote access our technicians can seamlessly access your computer and resolve issues in no time. You no longer must worry about following technical instructions over the phone and troubleshoot yourself, remote access technology just makes it easier. Remote access software we use is best-in-class. It employs end-to-end, 256-bit SSL encryption – the same security levels used and trusted by major banking institutions.

What if you cannot resolve my technical issues?
With best in class automated tools and subject matter expertise at our disposal, we guarantee that we will resolve all your issues. However you can review our refund policies to get more information.